Yunnan Homemade Sausages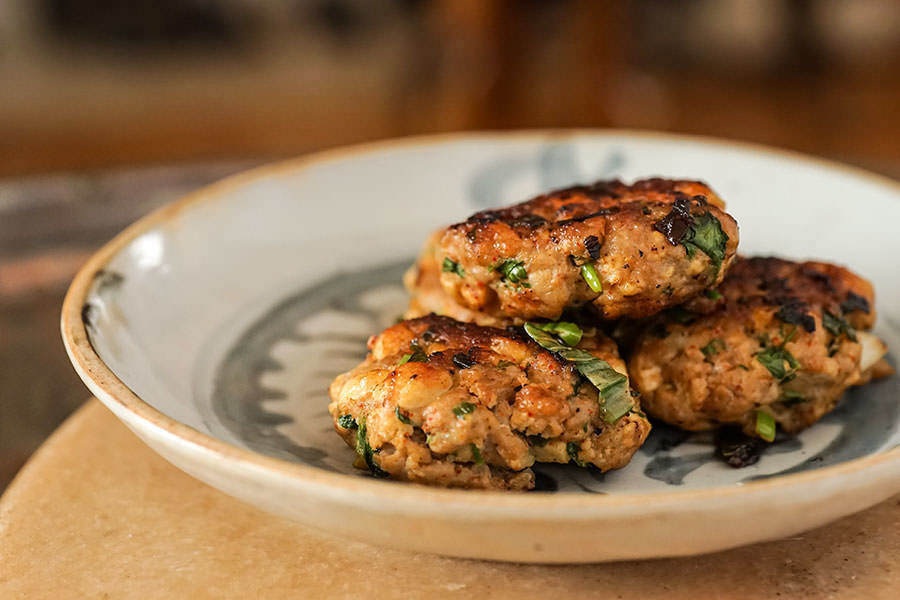 This is a very simple recipe inspired by Mrs. Li's sausages. If you have the appropriate machine, making your own sausages should not be difficult. However, the sausage patties we propose are equally good and require a shorter cooking time.
Ingredients
1 block firm tofu
2 ¼ lbs semi-lean pork, freshly minced
1 Tbsp fine sea salt
1 Tbsp Yunnan Spices, ground
1 tsp white pepper, ground
2 tsp sugar
4 tbsp fresh coriander, well washed
6 green shallots, finely sliced
Method
1

Place the tofu in a clean kitchen towel. Twist and squeeze forcefully for 1 minute to get rid of as much water as possible. Cut the tofu into pea-sized pieces.

2

Place the tofu and the remaining ingredients in a large bowl. Wash your hands well. Blend and knead thoroughly for 3 to 4 minutes. Put the mixture into a clean bowl, cover and refrigerate for 24 hours. This will allow the salt to transform the fresh meat into sausage meat.

3

Make about a dozen thin patties.

4

Cook in a lightly-oiled pan on medium heat until golden brown (approx. 4 minutes per side).