Yunnan Spices Steak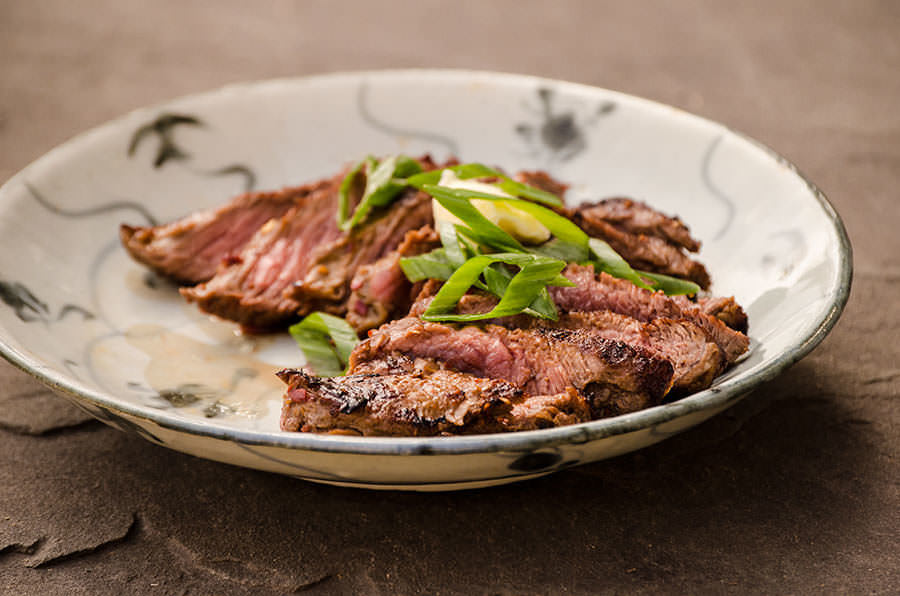 In Sichuan and Yunnan, yak is easily available and is often used in soups with black Chinese cardamom as well as in stir-fries with pepper and hot local chiles. Since yak meat is hard to find in North America, we like to prepare this recipe with beef, deer or moose steaks.
Ingredients
2 Tbsp soya sauce
2 tsp Yunnan spices, ground
2 yak steaks or beef or deer
peanut oil or ghee
butter
chives or fine herbs
Method
1

Mix soya sauce and spices on a plate. Season steaks on both sides with soya sauce and spice blend. Leave on the plate for 15 minutes at room temperature.

2

Heat a heavy saucepan. Add oil and cook steaks to your liking, turning over once.

3

Serve steaks garnished with a piece of butter and chives.