Yunnanese Vegetable Broth and Spice Dip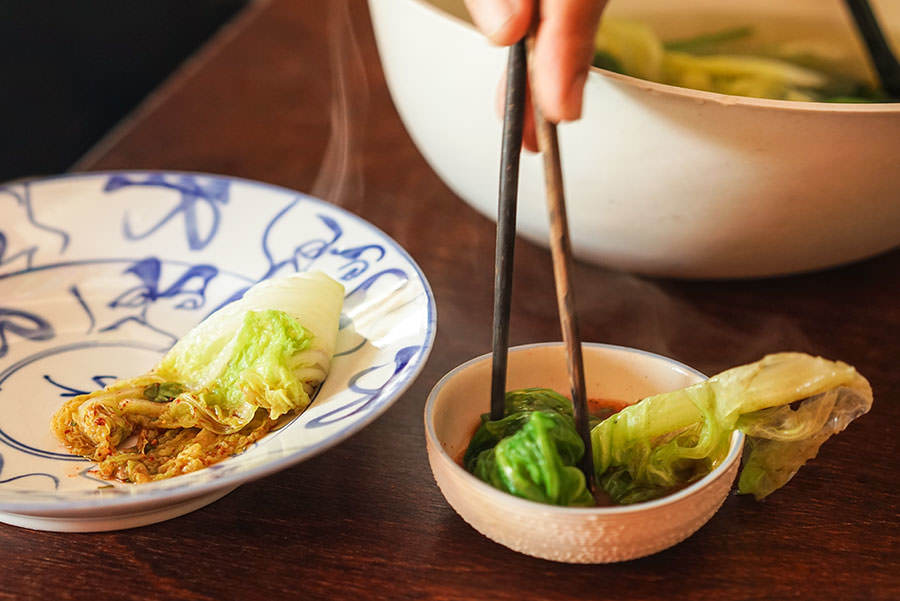 The beauty of this simple dish is that it provides you with a broth to make your own spicy dip. 
Broth
1 lb Chinese vegetable (bok choy, Chinese broccoli, mustard greens,...) 
---
4 cups water
---
2 tsp salt
---
Pinch MSG (optional)
---
2 tsp sugar
Dip
4 garlic cloves, chopped
---
4 Tbsp cilantro, chopped
---
Yunnan Spices, ground
Method
1

Wash, clean and cut the vegetable of your choice into 2-inch sections. 

2

Boil water; add salt, MSG, sugar and vegetable. Cook for 2 or 3 minutes until the vegetables are still crispy. 

3

Pour the broth and the vegetables into a large serving bowl. 

4

Give each person a small bowl with garlic and cilantro. Each guest can then make a dip to their liking by adding some spices and a small ladle of broth.