Green bean Zeytinyagli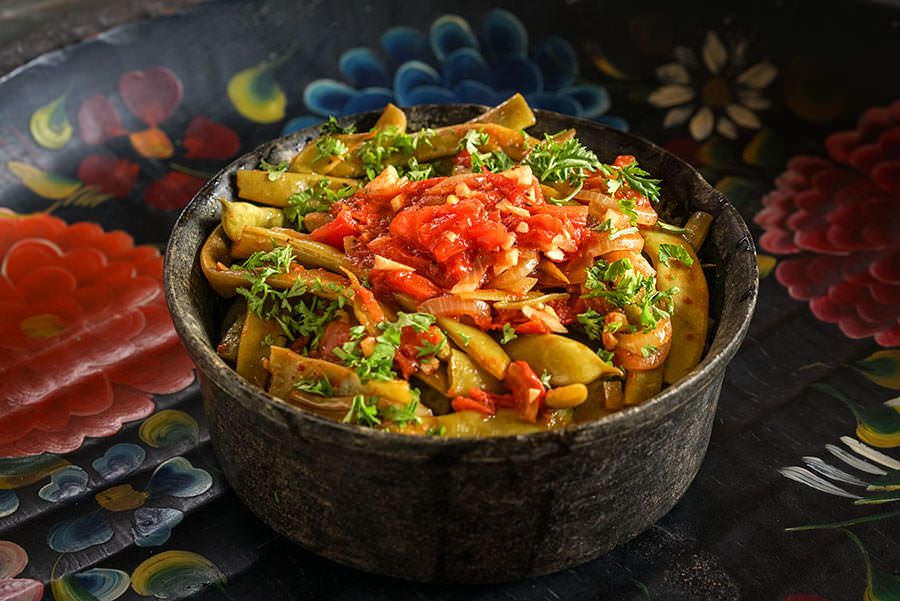 Large, firm green beans or runner beans are perfect for this recipe. In Turkey, zeytinyaglis are generally served at room temperature, but are also great hot.
Ingredients
2 lbs green beans
1 medium onion, sliced thin
3 tomatoes, chopped
6 cloves garlic, minced
½ cup olive oil
½ tsp oregano
3 Tbsp tomato paste
Salt and ground pepper to taste
Aleppo pepper to taste
¾ cup chicken stock or water
3 Tbsp lemon juice
1 small bunch parsley
Method
1

Stem green beans and add to the pot with all other ingredients, except lemon and parsley. Stir well.

2

Bring to a boil and reduce heat to very low. Cover and cook for 20 minutes. Remove lid and add lemon juice. Stir well and cook 10-15 minutes more, until green beans are very tender and the juice has reduced.

3

Remove from heat and let stand at least an hour in the pot. Serve garnished with chopped parsley and Aleppo pepper.